What type of procedure does MediClean use to clean my system?
MediClean has been cleaning residential and commercial ducts in metro Atlanta since 1990. We employ and train highly competent individuals to best serve the needs of our customer. Upon arriving at your home our lead technician will walk through and count the registers in your home while explaining the process to be used in cleaning your system. Source removal duct cleaning is considered the best method for relieving indoor air quality problems and is the only method endorsed by the National Air Duct Cleaners Association (NADCA).
MediClean has utilized source removal technology for duct cleaning since 1990. We use high velocity compressed air along with a high volume vacuum system (9000cfm) to dislodge contaminates and pull them from your home.  We use specially designed air whips, air sweeps and rotary brushes to ensure proper removal of contaminates.
All grilles, registers, diffusers and plenums are cleaned and sanitized.  After the cleaning an EPA approved sanitizer is fogged through the system.  This sanitizer will kill mold, bacteria, and fungus.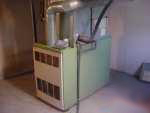 Step 1:
The technicians will inspect your duct system when they arrive in your home to determine the layout of your system, the level of contamination, and the total number of vents, which determines the total price.
---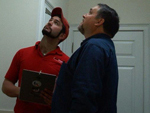 Step 2:
Before we begin the process, our technician will walk through your house and explain our process and answer any questions you may have. At this time, the technician will determine the total price.
---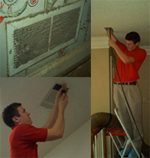 Step 3:
All registers and vent covers are removed and taken outside for cleaning. We do this for two reasons:
Dirt and dust can build up on the inside of the vents and they need to be removed and thoroughly cleaned.
While the vent covers are off, this gives the technician access to the inside of the ductwork.
---
Step 4:
We use high-powered trailer-mounted commercial vacuums with an 8-inch hose that is attached to the return and supply plenums on your furnace. This allows us to draw all dust to the outside of your home.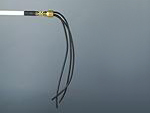 Step 5:
We use an air whip attachment that is inserted into the ductwork to loosen the contaminate, getting the dust airborne so that it can be moved into the vacuum. This works with flex duct, fiberboard, and metal ductwork. All duct runs and the trunk line are cleaned to the furnace.
---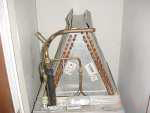 Step 6:
The evaporator coils are cleaned and rinsed with a sanitizer. The furnace is cleaned including the blower motor housing, return plenum, supply plenum, filter compartment, and the condensate drain pan.
---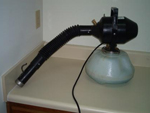 Step 7:
The entire duct system is treated with an EPA registered sanitizing solution that will kill mold, mildew, fungus, viruses, and bacteria.
---
Step 8:
If you have a washable type filter, we will wash, rinse, and reinstall it. If you do not have a washable filter, please have a replacement filter on hand. We will replace the old filter with the new one.
---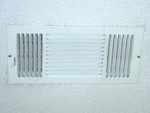 Step 9:
All registers and vent covers are reinstalled. Access holes are covered. The technicians tidy up. The system is turned on and tested for operation.
HOME | OUR PROCESS | PRICING STRUCTURE | CONTACT US | DISPATCHERS LOGIN | SITEMAP